Welcome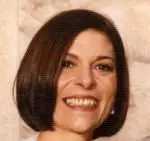 Are you ready to take the steps to take back control of your life? Is it time for you to be proactive and learn healthy strategies to manage your close relationships? Do you want to stop having the same old fight with your husband or wife, teenager, adult child, ageing parent?

If so, you've come to the right place. and I want to welcome you to my website. My name is Cindy Kasovitz Sichel and I've been a licensed psychotherapist in Manhattan for almost 30 years. I counsel individuals, couples and families as well as adolescents and older adults. Conveniently located in Midtown Manhattan and flexible with my hours and fees. I am:


Active, talkative, and non-judgmental
Respectful of cultural and lifestyle differences.
Focused on action plans for problem solving
Licensed and credentialed
Skilled at helping you make better choices
Concentrated on your achieving your goals
Skilled at helping with the many psychological, spiritual, and ethical issues that regularly accompany relationship problems:
Depression
Anxiety
Post-traumatic stress disorder
Alcoholism and other addictions
As a solution-focused therapist, my goal is to help you uncover your true potential and lead a life that is worth celebrating. While we can't change difficult situations of the past, we can work together to better understand and resolve challenges in your life. By applying complementary therapy approaches and techniques, we will unearth long-standing behavior patterns or negative perceptions that may be holding you back from experiencing a more fulfilling and meaningful life.
If you're looking for extra support and guidance through a challenging situation or you're just ready to move in a new direction in your life, I look forward to working with you to achieve your goals.
Please call or email me for an individual, couples or family therapy consultation today.